Our Philosophy – breaking down the barcode!
Posted 5 years ago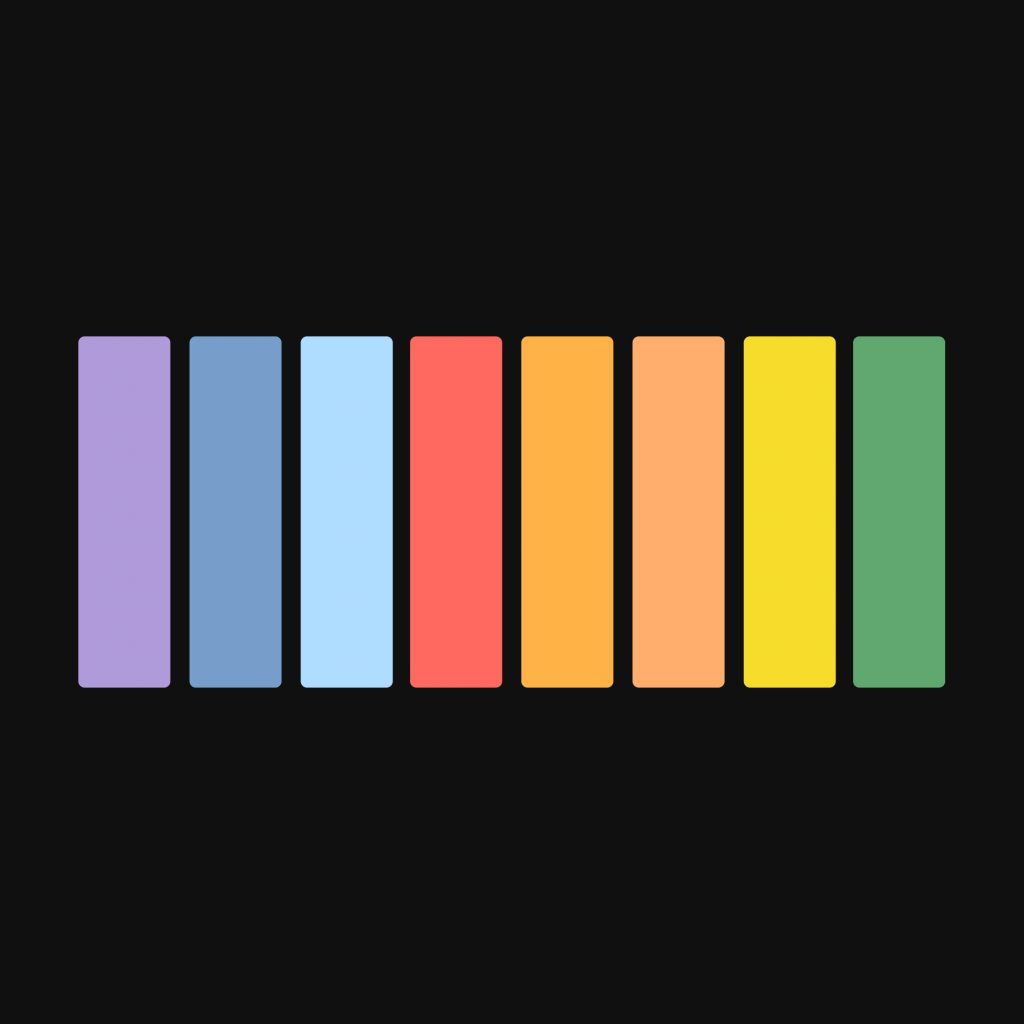 Be an all rounder! Health and well-being is about working at creating a better version of yourself, improving all aspects of your fitness and everyday life and meeting new people.
Our unique philosophy barcode symbolises what we are about at Two Birds – getting fitter as a team and enjoying it!
Let's break the barcode down: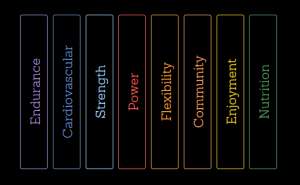 Endurance
Keep moving! Endurance can be aerobic or anaerobic (cardiovascular or muscular) and is your ability or strength to continue or last despite fatigue or stress.
The majority of our sessions are designed to push your endurance, with our coaches on hand to encourage you to move faster, burn more calories and get a few extra repetitions each exercise. This approach is key to improving your fitness and getting the most out of your workout.
Cardiovascular
Get the lungs and heart working in harmony. From the ski-erg in class to your weekend Parkrun, increasing your aerobic capacity will bring you huge health benefits by making your heart stronger, decreasing your blood pressure, boosting your metabolism, and reducing stress.
Strength
You are stronger than you think! Were not asking you to lift a car or pull a truck but work on your compound lifts a couple times a week in our small group personal training sessions and you will improve your posture, build muscle and burn fat.
Power
Whether its box jumps, jump squats or ball slams, power is your ability to move weight with speed which makes that movement explosive. From a complete beginner to an experienced athlete using power movements in our sessions helps you be more efficient and faster in all your exercises and movements in everyday life.
Flexibility
We like to keep limber! By incorporating a yoga class into your weekly fitness routine and proper stretching in your cool-down you will be able to help the body and mind recover. Improving your flexibility will help you achieve better form and posture for both resistance training and the overall longevity of your body.
Community
You got a friend in us. We have a growing community at Two Birds and it will continue to get bigger and more diverse. We believe in inclusivity and this is reflected in our sessions being open to all abilities. You get to take it at your own pace with encouragement and guidance from our coaches, motivation from your fellow members and clever tracking technology.
So, stay after class for a chat and grab a coffee, sign up to any events we have running and take a friend or family member along to a session!
Enjoyment
Just like some days, some workouts can be extra tough or your just really not in the mood! Those are the days that count. Get yourself to class and we guarantee a smile when you leave. We like to keep things fun and light-hearted with good music, team-work and rewards for members.
Nutrition
Food is fuel! There is a real importance in consuming whole foods that will boost your metabolism, give you energy, benefit your immune system and help you achieve your goal in leading a happier and healthier lifestyle.
Your food is there to be enjoyed and our society is lucky to have access to ingredients, recipes and methods of cooking from every nation and culture spanning mother earth.
So enjoy it, make a meal an occasion, make cooking your passion and eat foods that will nourish the body and help you recover.
Any questions on the Two Birds philosophy? Give us a shout here.