Two Birds - Vitamin Enriched Cold Blend Coffee
Introducing Two Birds – Vitamin Enriched Cold Blend Coffee. The next stage in the evolution of coffee!
Busy lifestyle? Kill two birds with one bean, a rich coffee hit with added health benefits!
WHO ARE WE?
We are Two Birds, a new and independent Glasgow family business, located in the heart of the city. We are on a mission to build a positive and collaborative community through our new and innovative group fitness and drinks business.
WHAT IS OUR COLD BLEND?
Two Birds Vitamin Enriched Cold Blend Coffee is a beautifully smooth, intense cold coffee drink, enhanced with our unique blend of vitamins and antioxidants.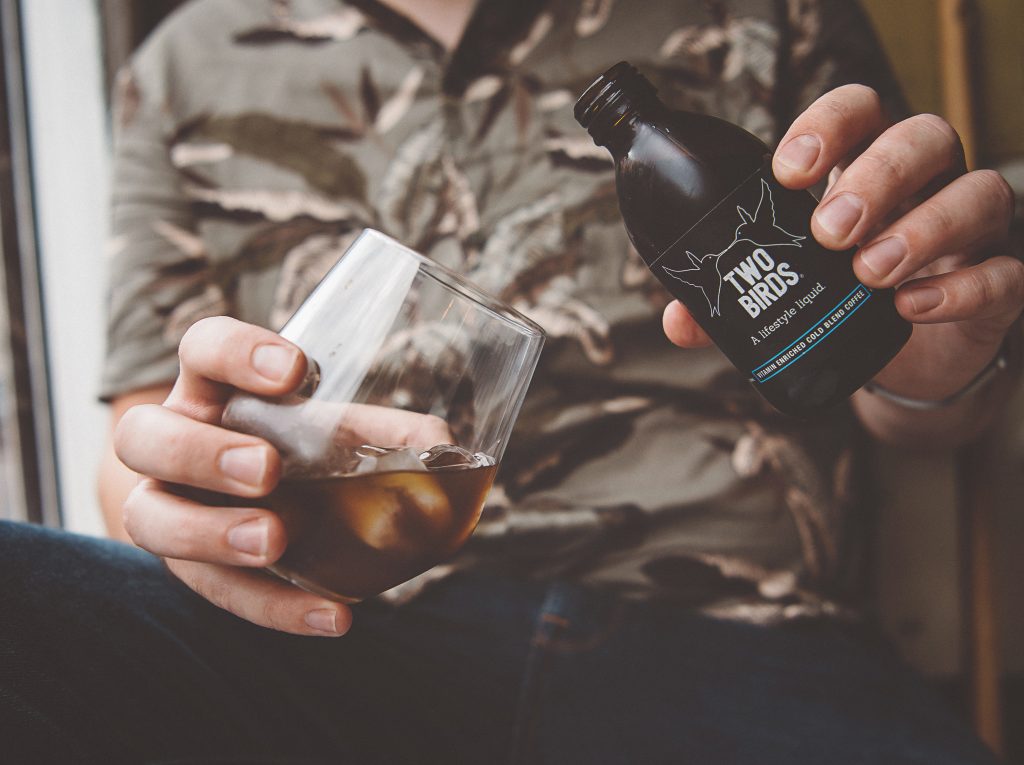 Our Cold Blend is vegan-friendly and dairy-free.
Roasted locally, we use Dear Green's Brazilian Fazenda Pantano bean, that delivers a lovely rich dark chocolate and caramel flavour, which is then enriched with our blend of Vitamin C, Vitamin E, and Echinacea, and then cleverly finished with a hint of turmeric and ginger and a little natural sweetness coming from the agave.
We have developed the refreshing variation to your morning coffee, afternoon pick me-up or pre-activity boost with all the added health and anti-inflammatory benefits to help you keep up that busy routine! Served chilled or ice cold.
WHAT ARE WE ABOUT?
We are all about partnering with the UK's great independent coffee shops, to bring the discerning coffee public a new and exciting coffee friend….with benefits.
Its coffee but not as you know it!
Want to be part of our journey? For stockist enquiries get in touch below or current stockists order through our shop here.